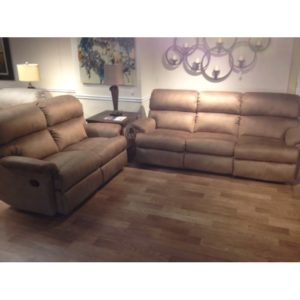 Are you on the hunt for a great deal? Well, you're going to find it here with Peerless Furniture. They not only offer you the top brands in leather furniture, but they are also looking to give you an excellent price for those as well. You can find even more deals when you shop their clearance. You're going to love what you find with Peerless Furniture.
You're going to want to check out what they are offering with clearance because it is constantly changing and pieces move quickly. They currently have a love seat and sofa set that comes in a beautiful deep brown leather. The original price tag for this was over $4,000, but they are both on sale right now for only $695. Trust me, this is an amazing deal! Hop on over to the website to check out the current specials that they are offering right now. You may be able to find something amazing for an incredible price. You never know what you'll be able to find!
Did you know that you can purchase dining room furniture with Peerless? They have the Canadel Dining line of furniture available in their inventory. This is a super high-quality line of kitchen chairs and tables that are durable to withstand all of your family dinners. You can custom design your next dining room furniture set with their new tool on the Peerless Furniture website. If you're interested in designing something that fits your personality and home style then you'll want to visit www.peerlessfurniture.com. However, you thnk that you want to choose something that has already been designed or want to speak with a representative then you may want to visit their own store. We trust that you're going to find something amazing whenever you shop with this local store.