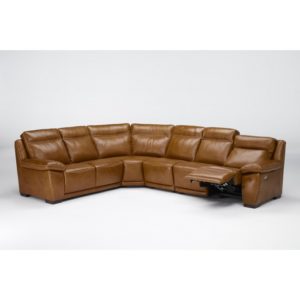 Peerless Furniture near Carbondale, IL is well known for carrying all the top furniture brands on the market. It is there where you will find brands which include Flexsteel, Fjords, Canadel, and Natuzzi Editions. Each of these brands have been serving customers for decades and despite ebbs and flows in economics they continue to thrive. Because of this you can rest assure knowing your next Peerless Furniture purchase will be a wise investment into the comfort of your own home. Stop in the store today to see what they have available and how to order custom leather furniture near Carbondale, IL.
Choosing the perfect sofa, loveseat or sectional can seem a little daunting but the sales representatives at Peerless Furniture are here to help. They are extremely knowledgeable on all things furniture and are ready and willing to help you find the perfect pieces for your home. You may find yourself making decisions you didn't even realize you were going to have to make. For instance, you no longer just choose between a sofa, loveseat, or sectional, but between upholstery and leather. There are more to choose from even within each of those categories as well.
Within the Natuzzi Editions group, you will have the option to choose which type of leather suits you and your family. Of course, then, you can choose the color of leather also. There are lots of decisions and lots of ways to make your furniture a truly customized piece. All the Natuzzi Editions leather is a highly-valued material and shows its exquisite natural beauty very well. You can choose between their Protecta and Natural leather coverings. The Protecta leather is strong and supple. It is simply covered by a thin protective film that simply guards against common stains and spills. It's perfect for an active family with children and/or pets. The Natural leather is soft and velvety. It's also treated but to keep all those natural characteristics intact.