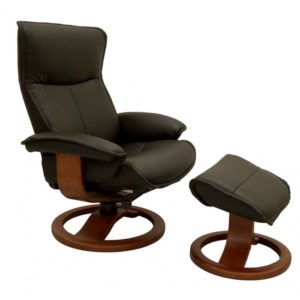 The Peerless Furniture store located near St. Louis, MO is well known for their commitment to filling their showroom with only the best furniture on the market. It is there where you will find brands including Natuzzi Editions, Flexsteel, Fjords, Klaussner, and Canadel. Each of these has been serving consumers for decades, some on a global basis. This is just one reason that these brands are the most trusted. Each of these brands constructs their furniture using high quality materials. Everything from the foam, the spring systems, to the outer coverings have been considered and taken into account when constructing the furniture. Because the furniture is so well built, the ongoing care and maintenance is a cinch.
Each of the leather coverings used for the Natuzzi brand furniture, Fjords brand furniture, and Flexsteel brand furniture is cared for best by simply keeping it dust and dirt free by using a soft cloth to wipe down the outer surface of the furniture. If a spill happens to occur you can use a cloth to absorb the liquid and you shouldn't have lasting stains. If you do however, it may just blend in with the natural markings of the leather. Since the leather used on the furniture is real, authentic leather it will come with markings that have naturally occurred. These may include bug bites, blemishes, and even some scratches. These tend to reveal themselves more and more over time. Don't be alarmed if your leather continues to change through the years. It is simply a reflection of the authenticity of the leather.
To feel the authentic leather coverings you can simply stop in the Peerless Furniture store in Fairview Heights. The showroom is full of high end leather furniture. The sales people are standing by, ready to help you choose the best leather furniture for your home.