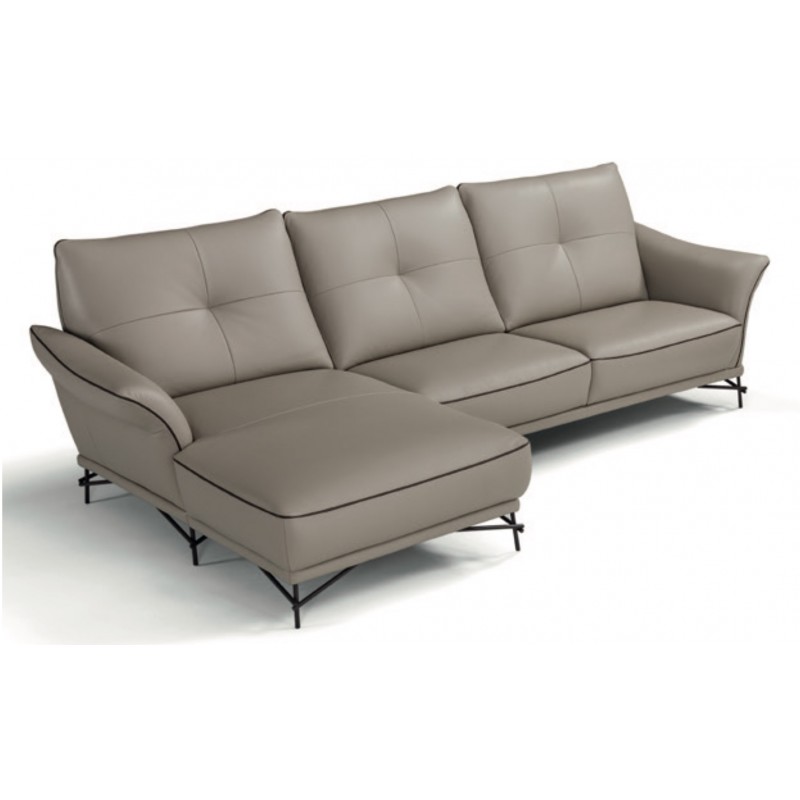 If you're looking for modern furniture to fit in with your style, then you can find great brands at Peerless Furniture. They have items that are going to be just as stylish as they are comfortable and durable. When you visit this store, you should check out the MaxDivani brand. This is a line of furniture that has a very modern edge to it with sleek and simple designs. With this brand, you're getting a classy design to enhance your space.
They currently have a collection known as the MaxDivani Cloud Sofa Group. You'll see a picture of the Cloud sofa above. I love how simple the design is, but it stands out amongst many other brands. There are different covering and stitching options to choose from if you were to purchase from this collection. I love the neutralness of this design and the color of the sofa, which allows it to work in many different homes. When you buy from the MaxDivani brand, you can trust that you are getting an item that was made with precision and high-quality materials. Within this collection, you'll be able to purchase a sofa, loveseat, a sectional, or a stand-alone chair. Whether you choose to purchase one piece or all of them, you're sure to be pleased.
Whenever you're ready to get a closer look at this sofa, you can visit the Peerless Furniture store and check out the St. Louis leather reclining furniture. Their team will help guide you to the items you are interested in or show you similar pieces. Drop by today or check out some of the available items online. When you shop at Peerless Furniture, you'll be setting yourself up for success.