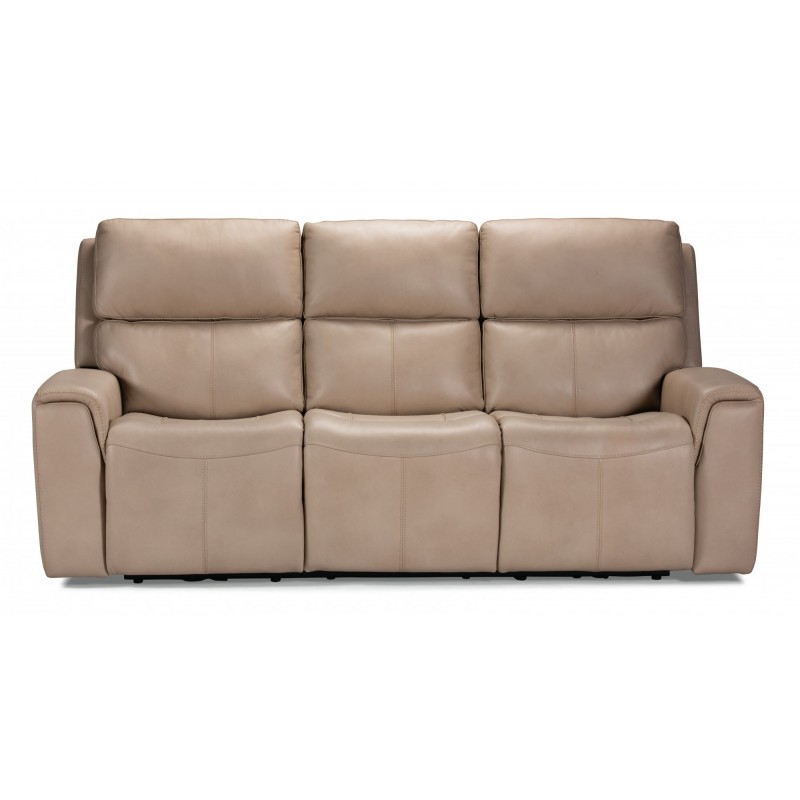 Leather furniture is hot on the market right now. You will find many different styles of leather pieces in any home you visit, with ranging styles of interior designs. The fantastic thing about leather furniture is that it can look great in a modern-styled home or even in a classically designed home. Leather is all around a great product, it is stylish, but it is durable and very reliable. Leather is perfect for people who have kids or their pets who live in the house. If you are leaning towards purchasing a leather couch for your home, you should visit Peerless furniture. There, they have the best products along with the best team of workers who want the absolute best for their customers!
At Peerless furniture, we have multiple options of leather brands that you can choose from. The brands differ from, Flexsteel to American Leather, Natuzzi Editions, and Maxdivani. Any of these brands would be a fabulous choice for you to add to a space in your new home. Each one is very high-quality and affordable brands that would add that extra comfort to your living space. Leather furniture might be more pricey when looking at price tags, but when you compare it to how much it can save you in the long run, it is worth it. Leather is durable, so that means you will not have to replace it in a few years like any fabric material couch would need. You get what you pay for. Therefore if you pay for cheap pieces from a chain furniture store, you get a cheaply made sofa. Shop smart by shopping locally at this store near St. Louis.
Check out the Peerless Furniture store, and they are sure to help you find a piece of furniture you are in love with.