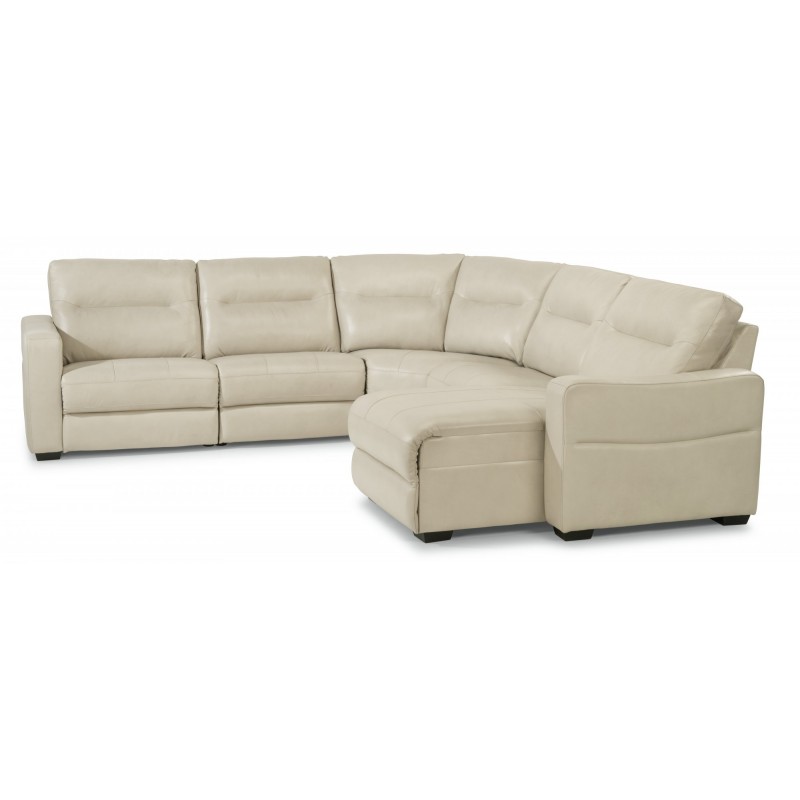 There is a constant ebb and flow when it comes to interior design. Since this is something that changes often, you'll want to have furniture that can stand the test of time. There are plenty of pieces of furniture out there that can do this. Sectionals are a classic framework of furniture that will never go out of style. You can find sectionals in several sizes and shapes, making it a fantastic option for many different living arrangements. Finding a sectional can be very easy whenever you shop at Peerless Furniture. You can pick from brands like Flexsteel, Maxdivani, and Natuzzi Editions. With this many options, you're sure to find the right sectional for your home.
You can find a sectional in a variety of colors, probably just as many colors as other fabrics. One of my current favorites is the Flexsteel Monet Reclining sectional. The one that is currently available in-store is a light tan color. For more fabric and color options, you can talk with the team at Peerless Furniture. There are many different options to choose from from the Monet line for sectionals. It's a power reclining set, which makes it even easier to find comfort in your living room. There are several schematics options to choose from. Seeing these on paper may help you discover which option is going to be best for your home.
Your new leather reclining sectional near Swansea will be your new favorite place in your home once you get it home from Peerless Furniture. Visit this local furniture store to learn more about this line. They'll be able to answer any questions you may have, and they'll get you set up with new furniture in no time.