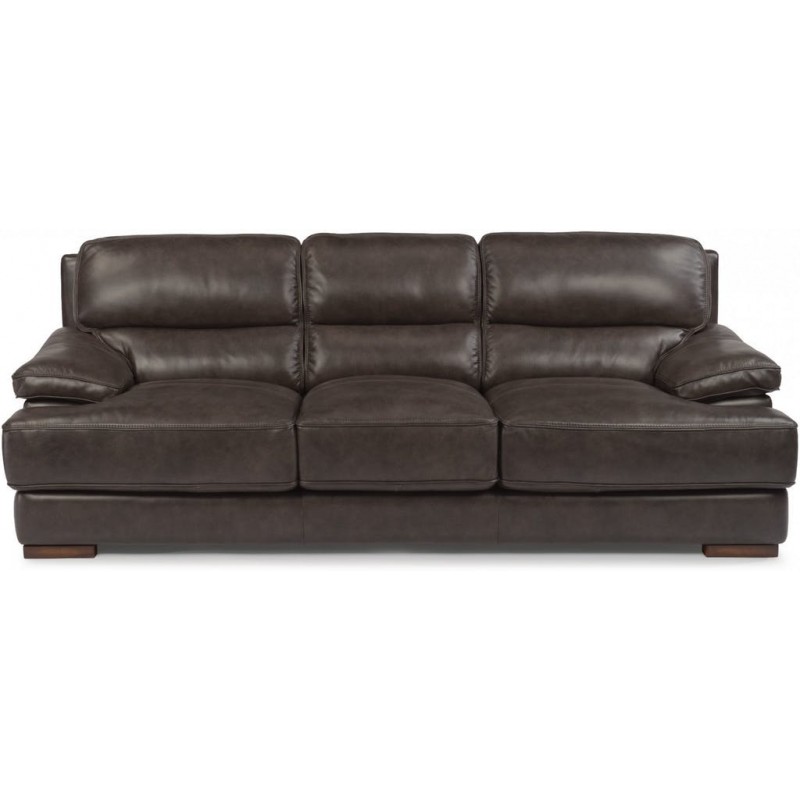 Peerless Furniture is a local store that has a lot of great furniture to offer to their community. If you're shopping for a new sofa then you should definitely check the options they have available. One brand you should really keep your eye out for is Flexsteel. This is a great brand that uses high-quality materials to create furniture that should last you a lifetime.
I love the Jade line available from the Flexsteel brand. You'll see a picture of the Jade stationary leather sofa above. This entire line has wide, deep seats. Even just looking at these seats, you can tell that they are created to offer maximum comfort. They also will come with plush pillow armrests, and a channeled back cushion. With all of these features combined, you'll be able to kick back and relax. This is a clean-line contemporary style of furniture. I think this would look so cute in a modern farmhouse style home, but I'm sure it would look great with other interior design styles. The feet on this line of furniture will be short blocks that blend well with the furniture frame. They use smooth textured leather in six different colors, which will allow you to choose which looks greatest in your living room.
There are still so many other brands of furniture for you to check out at Peerless Furniture. If you like what you see with the Jade line, you can visit this store to shop for the leather Flexsteel furniture in St. Louis. Feel free to look around if you think there might be something better suited for your home. Peerless Furniture is all about helping you find what you want.