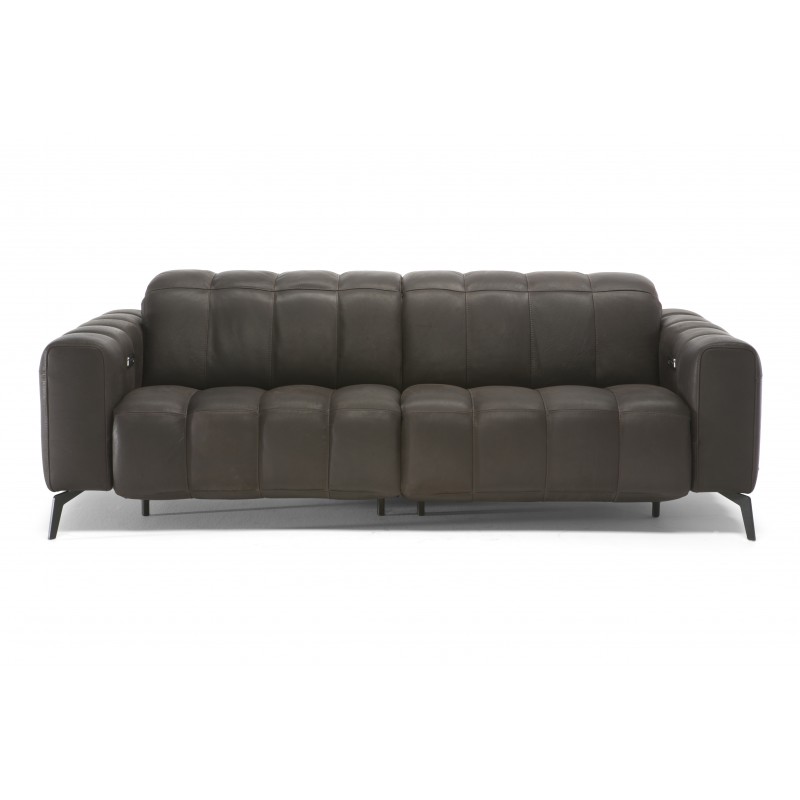 Leather furniture is so versatile. It's the type of furniture you could see in many different living spaces, and it would fit perfectly in each. Even if you decided to pivot your interior style, the leather furniture would blend well with the area. It's the type of furniture that doubles as decor.
There are many unique reclining sofas available at Peerless Furniture right now. One of the pieces that stand out most to me is the C142 Portento Reclining Sofa, which you can see to the right. This unique sofa can offer you ultimate comfort in your living room. It doubles as a piece of style, too, because of the visual impact it has. This specific sofa has a power recliner that you will operate with a control button on the couch's side. This button can adjust both the headrest and the footrest. It has deep seats that will allow you to get cozy when you're sitting on the sofa. You'll be able to choose from several different leather and fabric covering that amount to over 100 color options. This style looks a bit on the modern side to me, so if you're looking for a fun sofa to add a little whimsy to a plain space, this piece is right for you.
Visit the Peerless Furniture store to find a stunning reclining leather sofa near Swansea to bring more style to your living room. When you visit this store in person or online, you'll be able to look through several different brands that offer a few other style options. We're sure you'll find the perfect leather furniture whenever you shop at this local store. If you have any questions about their inventory, feel free to talk to one of their team members. They'll be able to answer your questions and help you throughout this entire process.