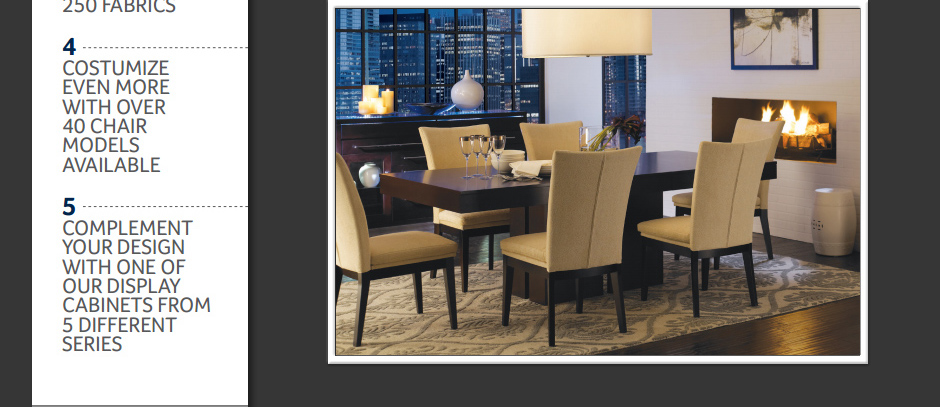 Did you know that Peerless Furniture store offers you much more than just the leather furniture that you typically hear about? Of course, it offers great leather furniture brands like Flexsteel and Natuzzi Editions, but you can also find dining room furniture there too. They offer the Canadel brand of dining sets and they even offer you the ability to customize your set to your exact specifications. What could be better than that?
The Canadel line of dining room furniture is beautifully handcrafted. They are committed to bringing the best for their customers and this is why it's offered at our store. You can begin customizing the dining set by visiting www.peerlessfurniture.com. They have a simple to use design tool. With this tool, you can pick out your table size, materials used, colors, and chairs. This means you get to shop from the comfort of your own living room. However, if this isn't something you want to do from home you visit their store and have some help from the Peerless Furniture representatives. They will be happy to walk you through the whole process.
It is so important for us to help make our customers' lives a little bit easier. This is why we offer the Canadel brand of dining room furniture in our stores. We know that this is the best way for our customers to get exactly what they want for their home. With a little help from our store, we know that your house can become more of what you want it to be. Visit this Peerless Furniture leather furniture store near Waterloo to help make your house a home. There you will find some excellent brands with chairs, sofas, recliners, sectionals, and so much more. It's definitely a step in the right direction and we know you'll be pleased that you did.