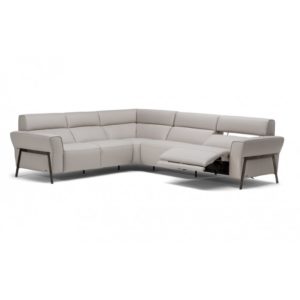 One of the best names in the leather furniture world is Flexsteel. This brand has been around for many years bringing happiness to all the families that purchase from them. This brand likes to create durable furniture that is also stylish and extremely comfortable. You'll find all kinds of chairs, recliners, ottomans, sectionals, loveseats, and sofas within this brand that range in style. This is a brand that you're going to love and there is no doubt that you'll find something perfect for your home with you shop with them. You can find the Flexsteel furniture store near St. Charles, MO and they offer other great brands, as well.
As we said earlier the Flexsteel brand has been around for many years and with that has been the technology for their springs, Blue Steel Spring. This spring is the support system for all of their furniture and has not really been changed for over 75 years. The reason this spring is so great is that it will never need to be restrung or tightened and you'll never have to deal with your seats sinking. Most furniture will have this sinking happen over time, but it's impossible for the Flexsteel brands. If this were ever to happen you would have warranty coverage to fix the problem.
This brand is one that you'll definitely want to invest your money in. Your family will definitely enjoy their furniture for years to come. If you have no idea where to start in your furniture shopping journey you can talk with one of the representatives at Peerless Furniture. Their crew is well versed on all the brands that they offer at their store and they can help you learn about all the things the different brands that are offered. You can start your search on the Peerless Furniture website.