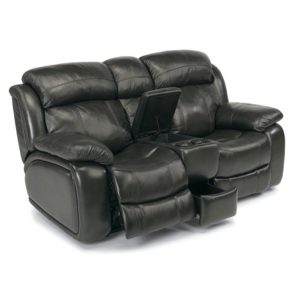 Looking for new furniture for a great price? Peerless Furniture is the store you'll want to shop with. They have an incredible selection of leather and fabric furniture from some of the top brands in the industry. One of those top brands is Flexsteel which is a company that has been around for over 75 years. You can trust that they know how to create a quality piece of furniture that can last a lifetime. This company is one that takes pride in what they create and they actually do quality checks on their own furniture. They test everything to make sure it is up to their high standard before it makes its way to you. If that wasn't enough to convince you, they even back their products with warranty coverages for even more peace of mind.
When I put something new in my home I want it to mesh well with my personal style. I want everything to blend well and have an inviting presence about it. With help from Peerless Furniture, I can have a beautiful piece of leather furniture in my home that fits perfectly. Everything they make is uniquely beautiful because it is handmade, with top quality leather. If you feel a little reluctant to purchase a leather sofa then I would encourage you to take some time to research and shop around. We here at Peerless Furniture stand by the service that we offer to all of our customers. You'll be able to talk with the sales associates about your questions and they'll be able to point you in the right direction.
Don't waste any more time! Visit the Peerless Furniture store or stop by www.peerlessfurniture.com to check out some of the furniture that they currently have in stock. You won't regret it!