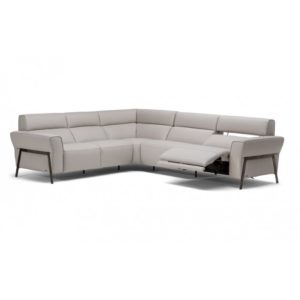 Being in the leather furniture business means getting asked a lot of questions. If you're on the hunt for new furniture and have been contemplating purchasing leather furniture then you'll definitely want to stick around. In this article, we are going to answer some common questions that you may have had during this process.
A lot of people tend to be concerned about the natural markings on leather furniture. We've been asked a lot if those marking cause the leather to be weaker. Well, we're here to break that myth and let you know that those natural markings have nothing to do with its strength. With quality leather furniture, you'll come to find that those surface markings are all healed wounds. If the leather were damaged then the manufacturers would just throw out the hide. With the brands at Peerless Furniture, you definitely won't have to worry about quality.
We've also been asked if the hide markings mean that the leather is low quality. This is definitely not the case for leather. In fact, if you find many different markings on your leather furniture that means it's really great quality. If a piece of leather has no markings on it then it means that it was dyed and embossed to try and cover up the bad quality. If you see a lot of markings on your leather furniture then that means that it didn't have to be re-tailored to hide any low-quality parts of the leather.
At Peerless Furniture you'll enjoy brands like Flexsteel and Natuzzi Editions which are both highly regarded in the leather furniture industry. If you're on the hunt for a beautiful piece of leather furniture then you'll definitely want to stop by this store. The team at Peerless can help you find the perfect piece of reclining leather furniture near St. Peters, MO, so visit this store today!