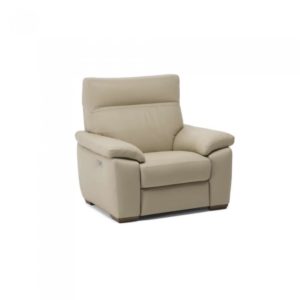 Are you on the hunt for new leather furniture? Well, you've come to the right place. Peerless Furniture is a high-quality leather furniture store that wants to make your furniture shopping process easier. This store is packed full of carefully crafted leather furniture that offers so much comfort, style, and class. This local leather furniture store near Carbondale, IL offers brands like Flexsteel, Natuzzi Editions, and Fjords which are all top of the line brands known very well in the leather furniture market. Finding the perfect sofa, chair, sectional, or dining room furniture is going to be extremely easy when you shop with the crew over at Peerless Furniture.
The best thing you could do for your home is to purchase a piece of leather furniture. Whether you choose between a leather sofa and chair or a full sectional, Peerless Furniture has what you need. Every piece of furniture in their store is functional and durable. This means you'll be able to use your furniture for years to come. Many of the brands offered here are going to provide warranties to ensure that they do last. If something were to unexpectedly go wrong with a recliner then money wouldn't be coming out of your pocket. You can learn more about these warranties at Peerless Furniture.
You may be shopping for a beautiful accent piece for your bedroom, a new dining room set, or a new sectional to accommodate everyone in your living room. Regardless of what your needs may be, Peerless Furniture can help you out. Leather furniture is the perfect addition to any home. It can go with any type of style and room decor making it very easy to style around. You can even ask for help from the Peerless crew. They can help you look at specific types of furniture that would fit in your layout and they will always stick to a budget.