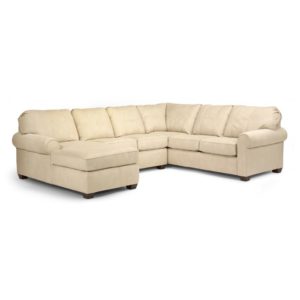 Living rooms are all about offering "together time" for families. This is why more and more families are purchasing or redesigning homes that offer an open floor plan. With these types of floor plans, you have so much more room to change things up, move furniture around, or even purchase new pieces. It's important to have a living room that makes you feel cozy because they are typically where families come together to enjoy each other. These open spaces are the perfect place for your new leather furniture that you can find at Peerless Furniture. The associates found at this store know all types of homes and floor plans so they can help you find the right pieces for the right spaces. If you're looking to furnish your open floor planned living room then Peerless Furniture is the place for you to start the whole process.
If you have a very particular theme or style in mind for your living room then you'll want to lay out a "game plan" for what you are looking for. Do you have a lot of family members or host a lot of parties? If this is the case then you may want to consider purchasing a reclining sectional. This will offer you plenty of space for everyone at your home with the relaxing feature of a recliner. With the sectionals that you find at Peerless Furniture, you have the ability to add more pieces to your sectional later down the road if you find that you need even more space.
Peerless Furniture store in St Louis with leather reclining sectionals is going to help you find all of the perfect pieces to furnish your open floor plan. They have a wide variety of options for you to choose from when it comes to sectionals, but they also offer you some other living room type pieces for you to look at like the tv consoles. Visit Peerless Furniture today to learn more!