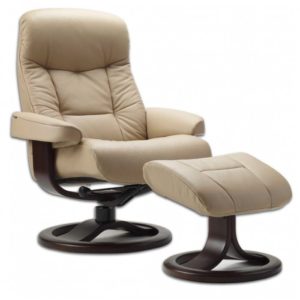 The St. Louis leather furniture sold at the Peerless Furniture store is unlike any other furniture on the market. It is at Peerless Furniture where you will find a complete commitment to the quality of furniture in the showroom all the time. Peerless Furniture isn't interested in keeping up with the Jones' so to speak. This may be in part because they are arguably the Jones'. However, they have committed to carrying only the best furniture brands out there. The brands you will find in their showroom include Fjords, Flexsteel, Canadel, and Natuzzi Editions. Each of these brands is well known for their incredible attention to detail and commitment to quality as well.
The Fjords brand furniture is one that easily rises above the competitors. Fjords is a company that was formed as a small family business in 1941. Since then their practices have improved yet they remain true to their values. They have produced good, quality furniture for decades all of which is based on good craftsmanship and classic Norwegian design.
Much of their inspiration for their furniture is derived from the landscape and environment around them. They pay close attention to the way the ocean moves and breeze blows, while also making note of how robust and generous the land is as well. This translates to furniture that moves fluidly, mimicking the movements of your own body, working together and not against. The robustness of the land lends itself to reaching a certain level of strength within the inner-workings of the furniture. And the abundance and generosity found in nature translates to an overabundance of comfort in each piece of Fjords brand leather furniture.
To learn more about the Fjords brand and the leather furniture they have available through the Peerless Furniture store simply stop in today at their Fairview Heights location or begin perusing their inventory online.