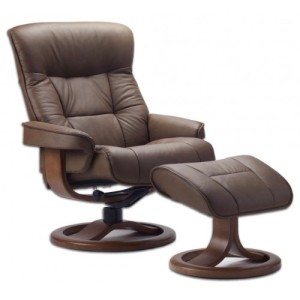 Fjords leather furniture brand, sold in St Louis, is the most luxurious brand offered by a local leather furniture store. This furniture brand is both elegant and classy.  Fjords is also the most customized of most furniture brands.  They have numerous leather options for all the furniture the stock.  Fjords furniture comes in sofas, chairs, loveseats, ottomans, office chairs, relaxers, and zero gravity chairs.  Any type of furniture you are looking for they are bound to offer it.  They have a little bit of everything.
A unique part of the Fjords leather furniture brand, sold near St Louis, is that it comes in numerous collections.  These collections include, but are not limited to: Classic, Admiral, Avensis, Boss, Alfa 510, Alfa 520, Alnes, Ona, Adventure, Grip and Klippe.  Since they have so many different collections you are bound to find something that will fit all your needs.  Each of these collections are easily available to all of the furniture store customers. If you can't find something you are looking for, then they may be able to look in another collection to find it.
All Fjords pieces are contemporary while also offering some Norwegian flair and comfort.  They are able to perfectly match wood and leather together to make one-of-a-kind pieces you can find no where else.  While they are very trend setting and stylish, you will also find that they are just as comfortable too.  This St Louis leather furniture brand, Fjords, is unique.  Most brands aren't able to compete with the design, architecture and comfort of Fjords.
Being one of the most popular furniture distributors in the world make the reputation of this brand big.  They are committed to their customers and their needs.